Raworganix Clean Green Smoothie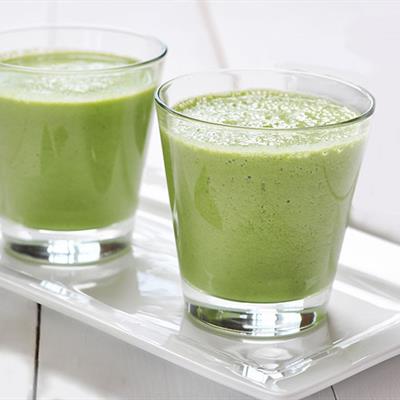 Try this delicious smoothie made with Kale, Carrot, Grapes. Suitable for vegans and all blood types. Gluten Free.
Ingredients
2 scoops Raworganix Protein Powder (30 gms)
1 cup of chopped Organic Kale
1 grated Organic Carrot
1 cup of Grapes red/green
250ml Coconut Water
2 Tbsp of Pineapple juice
Juice from 1 lemon
Ice cubes
1 tsp Harmonia Deluxe powder Optional – refer www.right4yourtypeau.com
Method
Chop up a cup of kale, ensuring that you remove the stalks as they don't blend well. Grate a medium/large carrot, squeeze a medium lemon removing pips and then add all other ingredients. There is no need to sieve our Raworganix protein blend as it breaks down easily and contains no lumps. Try to use all organic ingredients where possible or if not try to source the most pure ingredients.
Vegan friendly

Suitable for all blood types

Gluten free
Now sit back and enjoy the unique fresh crisp taste of our Raworganix Clean Green Smoothie.
---